24 Hour Care
"I would recommend Cherished Companions Home Care because they are reliable"
-Carolyn, Chagrin Falls, Ohio
What Is 24-Hour Care?
Around-the-clock care gives you and your family peace of mind that your senior loved one will be safe and comfortable at all times of the day and night. Conditions such as Alzheimer's disease, Parkinson's disease, and other medical needs may require assistance during the night as well as during the day. 24-hour care ensures that someone is always available to help your loved one get to and from the bathroom safely, adjust their position in bed, or prevent wandering. Someone is always awake and attending to needs immediately as they arise.
24-hour care is sometimes the next step after overnight care. It may be the first step after someone has come out of a facility when someone needs more intensive help. If your family member needs assistance during both the day and night, 24-hour care allows them to receive the one-on-one assistance they need in the comfort of their own home.
How 24-Hour Care Benefits Your Loved One
With 24-hour care, two or more caregivers will monitor your loved one's care at all times so that someone is always awake and available to help. Caregivers will assist your loved one with mobility, fall prevention, bathing and dressing, personal care, wandering prevention, meal preparation, medication reminders, and other needs.
24-hour care is an excellent and often superior alternative to skilled nursing facilities for people with a variety of health needs:
Alzheimer's and Dementia Care

– People with Alzheimer's or dementia often need assistance during the daytime hours with personal care, medication reminders, meal preparation and other daily routines. At night, they may need someone available to monitor their safety and prevent wandering behavior. 24-hour care ensures your loved one's comfort and safety any time of the day or night.
Disabled Adults Care

– Adults with disabilities may need assistance with getting to and from the bathroom, getting ready for bed, and preventing falls in addition to daily routines like eating, housekeeping, and hygiene. 24-hour care is an excellent option for families who can't be available to oversee these needs on a daily basis.
Post-Surgery Care

– A safe and healthy recovery is the number one priority after surgery. If your loved one needs round-the-clock monitoring, 24-hour care can give you the peace of mind you need.
Neuromuscular Disorder Care

– People with neuromuscular disorders such as multiple sclerosis (MS), amyotrophic lateral sclerosis (ALS), stroke, and Parkinson's disease often need assistance at all times of the day or night. 24-hour care ensures that someone is always available, both when your loved one needs to get up during the night and throughout the day.
Hospice Care

– People on Hospice often have more intensive care needs both day and night. 24-hour care provides the comfort and attention that some people require as their care needs increase on Hospice.
Overnight Care
If your loved one needs supervision at night, overnight care may be the best option for you. In an overnight care arrangement, the caregiver will remain attentive to your loved one throughout the night and will be available to offer assistance as needed.
Live-In Care
Live-in care provides consistent, continuous care from a single caregiver. This person lives and sleeps in the home, providing companionship and assistance with daily activities. It differs from 24-hour care and overnight care in that the caregiver will sleep at night while your loved one sleeps.
Peace of Mind For Families
We make it easy to ensure that your loved one receives quality, compassionate care, even if you don't live nearby. Live-in care gives you peace of mind with personalized care plans in the comfort of home.
2
Receive a customized care program and 24 hour care plan.
3
Meet your specially chosen caregiver and stay in touch through our care team and platform.
Our Caregivers Come From Diverse Backgrounds
"My experience began with taking care of my own family members. This passion led me to Cherished Companions. I love working with my clients and getting to know their loved ones. I feel rewarded knowing that I can make a difference in my clients' lives"
-Beverly, Cherished Companion since 2012
Why Choose Cherished Companions?
"Cherished Companions has made this new phase in our lives much easier. They have given us the support we needed to remain at home."
- Lois and Edna, retired couple
"They are a very personal and caring company. Their caregivers are so warm, like they are part of the family."

- Linda, a beloved long-term client
"I am forever grateful for the service Cherished Companions provides. They gave our family peace of mind because we knew dad was safe and being well cared for. They made what seemed impossible at the time, possible."

- Paula, daughter of a retired U.S. Veteran
Home care with heart

You're not in this alone. We are here to support your needs and provide resources.
Guide to Home Care
We know that your loved one's heart is at home. Remaining independent may have become a little challenging, and that's where home care can help. In this guide, we are going to share with you the complete ins and outs of home care.
Ways to Pay For Home Care
We understand you may have questions about how to pay for home care services. This helpful guide covers the various financial options you have that can include long-term care insurance, reverse mortgages, home care loans, Medicaid and Medicare programs.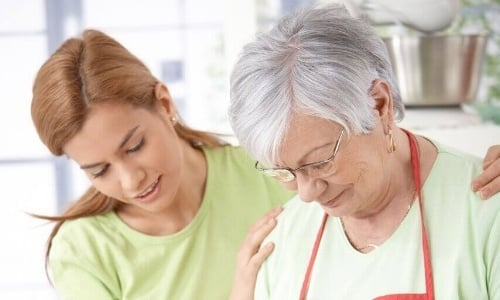 Guide to Becoming a Caregiver
Caregiving is a rewarding profession that provides assistance and support to aging adults, disabled persons or those in recovery who are in need of physical, practical, emotional and sometimes medical assistance. This guide can help you discover if caregiving is right for you.
Did You Know?

The Cherished Companions Institute has been involved with studies on dementia to help develop tools to aid with the difficulties of Alzheimers.