What Is Live-In Care?
Living at home is an important way to ensure dignity and quality of life for seniors and adults with disabilities. Live-in care makes this possible by providing consistent, continuous care services tailored to your situation. In a live-in care arrangement, compassionate caregivers give your loved one the support they need to remain in familiar, comfortable surroundings as they receive ongoing care from a single caregiver.
Live-in care is a desirable alternative to an assisted living facility because it allows your loved one to receive the highest quality care and personalized attention in the comfort of their own home. Whether you or your loved one need live-in care for a few weeks after a surgery or on an ongoing basis, you can be confident that you will feel comfortable and safe with Cherished Companions.
How Live-In Care Benefits Your Loved One
With live-in care, a caregiver will live in the home providing assistance with daily activities such as bathing, dressing, eating, companionship, meal preparation, and light housekeeping. Your loved one has access to assistance around the clock in the comfort of home.
Specialized caregivers can provide live-in care for people with a wide range of care needs:
Alzheimer's & Dementia Care

– Caregivers will help your loved one age with dignity and will assist with the particular needs of Alzheimer's and dementia, including fall prevention, wandering prevention, safety, memory stimulation activities, help with activities of daily living, and more.
Disabled Adults Care

– Adults with disabilities deserve to enjoy the best possible quality of life at home. Caregivers will assist with daily personal care, physical activity, cooking, homemaking, and other care needs.
Post-Surgery Care

– Recovering from surgery can be a lengthy process, but recovery is less daunting at home than in a facility. Caregivers can support a healthy, safe recovery by assisting with personal care, homemaking, medication reminders, transportation, and companionship.
Neuromuscular Disorder Care

– Neuromuscular disorders such as multiple sclerosis (MS), amyotrophic lateral sclerosis (ALS), stroke, and Parkinson's disease can gradually reduce your ability to care for yourself. Live-in caregivers provide continuous assistance with daily activities, personal care and hygiene, ambulation assistance, and fall prevention.
Overnight Care
If your loved one needs supervision at night, overnight care may be the best option for you. In an overnight care arrangement, the caregiver will remain attentive to your loved one throughout the night and will be available to offer assistance as needed.
24-Hour Care
With 24-hour care, at least two caregivers will share caregiving responsibilities so that your loved one receives round-the-clock care and immediate attention. Day or night, you can rest assured that a caregiver is available to assist with ambulation, toileting, fall prevention, and other needs.
Services

Live-in care services are designed to help you or your family member manage the activities of daily living so you can enjoy the highest possible quality of life and the comfort of knowing someone is available at all times. Live-in care services include:
Companionship
Homemaking and Meal Preparation
Personal Assistance
Bathing & Hygiene
Transportation & Mobility Assistance
Injury & Fall Prevention
Peace of Mind For Families
We make it easy to ensure that your loved one receives quality, compassionate care, even if you don't live nearby. Live-in care gives you peace of mind with personalized care plans in the comfort of home.
1
Contact us for a
free in-home assessment
, or give us a call at 440-484-5390.
2
Receive a customized care program and live-in care plan.
3
Meet your specially chosen live-in caregiver and stay in touch through our care team and platform.
Our Team Makes the Difference
Our live-in caregivers share our vision of caregiving as a calling. By investing in our team of diverse caregivers, we make it possible to provide the high quality care our clients depend on to achieve independence and dignity at home.
Why Choose Cherished Companions?
Cherished Companions gives families an alternative to assisted living or skilled nursing facilities for loved ones in need of live-in care. Our caregivers are employees of Cherished Companions and so we take on the worries of filing taxes and Worker's Compensation (unlike other companies that provide live-in services). The cost of care is surprisingly reasonable compared to facility care. Our mission is to provide peace of mind through high quality, compassionate care and support so that our clients can remain at home with dignity.
Home care with heart

You're not in this alone. We are here to support your needs and provide resources.
Guide to Home Care
We know that your loved one's heart is at home. Remaining independent may have become a little challenging, and that's where home care can help. In this guide, we are going to share with you the complete ins and outs of home care.
Ways to Pay For Home Care
We understand you may have questions about how to pay for home care services. This helpful guide covers the various financial options you have that can include long-term care insurance, reverse mortgages, home care loans, Medicaid and Medicare programs.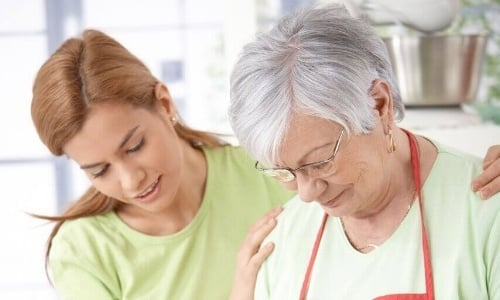 Guide to Becoming a Caregiver
Caregiving is a rewarding profession that provides assistance and support to aging adults, disabled persons or those in recovery who are in need of physical, practical, emotional and sometimes medical assistance. This guide can help you discover if caregiving is right for you.
Did You Know?

The Cherished Companions Institute has been involved with studies on dementia to help develop tools to aid with the difficulties of Alzheimers.