Award-Winning Home Care Agency
Our mission is to help you or your loved one enjoy independence, not fear it. We offer the kind of in home care that makes it possible to thrive at any age.
"I am so relieved to know that Cherished Companions Home Care Agency is available. I live hours from my mom and having a professional elder care service like this allows me to have peace knowing she is well cared for!"-Wendie (5 year client)
How Can We Help You With Your Home Care?
Caring for a Parent
It may have started slowly… Mom couldn't find her keys or got lost driving. Maybe she left the stove on or fell getting out of her chair. But, you now realize that she needs help with those activities that she has always done, otherwise, she may no longer be safe on her own. You need to get the best care to help with those daily activities. That's where Cherished Companions Home Care comes in with a range of senior care services so your loved one can remain at home having the control and ability to thrive independently.
In-Home Care
Assistance with Personal Care
Medication Reminders
Homemaking Services
Providing Safety at Home
Caring for a Spouse/Friend
When a spouse or friend struggles with physical or memory issues that impacts their ability to do day to day activities the burden falls on those closest to them. As their advocate, you are absolutely committed to making sure that your loved one gets the best care possible but often don't know what resources are available or where to turn. All that you know is that you made a promise to take care of them. The stress on you as a caregiver can feel unbearable at times. At Cherished Companions Home Care we are committed to helping you figure how to best care for your loved one. We work closely with you, using our years of expertise, to develop a plan that is customized to your individual situation to help you keep those promises.
Free Assessment
Customized Plan of Care
Unparalleled Caregivers
Personal Care Services
In-Home Care
Hospital / Rehab Discharge Assistance
Becoming a Caregiver
Our Caregivers are the best available… period. That is our commitment. It takes a special person to be a Cherished Companions Home Care Caregiver. We look for those people that see this as a calling and not just a job. We only want those that truly desire to make a difference with other people and who recognize what a unique privilege it is to share in the lives of our clients. Our Caregivers are chosen because they recognize that privilege and they see this as a profession that requires great skill and emotional intelligence. They want a company that recognizes and celebrates their profession. Everyone in our office is a caregiver and has experienced what it is like to give care. We have also all been touched by the experiences involved with having a loved one who has needed care. We are a mission-based company that has care at the very heart of everything we do. At Cherished Companions Home Care we have high expectations for our employees but our caregivers would have it no other way. We want those that see this as a destination… a place to thrive with others that love people and caregiving. We are a hard company in which to get hired but a place few ever want to leave.
Employment Benefits:
Training Programs
Full Benefits Available
Health Insurance
Retirement Program
Employer of Choice Award Winner
Referring Care for a Patient or Friend
As a professional, people rely on you to help them make informed choices. They need help and often need that help immediately. You feel the confusion and anxiety that they are experiencing and want to assist them in get the help they need to relieve their fears. It's important that they don't transition home only to end up right back in the hospital. At Cherished Companions Home Care we will work closely with you to ease that transition safely back to a home setting. We are a mission based company that provide care because we do care. We are available 24 hours a day and will quickly meet with and assess your client. We custom design a care plan and match the patient with the ideal caregiver that has the skills, training and right temperament for that individual. When you refer to Cherished Companions you have the peace of mind that you have placed your patient in caring hands.
Fast Service
Custom Assessment
Skilled Caregivers
24 hour Availability
Fast Turnaround for Care
Affordable Pricing
Follow-up and Updates on Care
Types Of Care

At Cherished Companions, we believe caregiving is a calling. That's why we're committed to providing quality, compassionate home care that is tailored to your needs. As an alternative to an assisted living or skilled nursing facility, home care provides the assistance your loved one needs to feel safe and comfortable in their own home.
Daytime and Evening Care
A caregiver provides care during the day and/or evening based on the needs of the client. The caregiver and the amount of hours are matched to the needs of each client.
Overnight Care
With overnight care, a caregiver will be awake and available throughout the night to assist with needs that may arise such as trips to the bathroom, wandering, or fall prevention.
Assisted Living at Home
Assisted living at home provides assistance with activities of daily living in the comfort and security of home. It is an excellent alternative to an assisted living facility.
Personal Care
Personal care helps your loved one maintain independence at home by assisting with bathing, grooming, incontinence care, getting dressed, and other personal needs.
Companion Care
Companion care provides emotional support for your loved one through social connection and companionship. Caregivers will also provide assistance with daily activities as needed.
24-Hour Care
24-hour care shares caregiving responsibilities among two or more caregivers so that someone is always available for assistance at any time of the day or night.
Live-In Care
Live-in care provides ongoing assistance from a single caregiver. The caregiver will live and sleep in the home, offering assistance with daily needs.
Post-Surgery Care & Rehabilitation
Post-surgery care and rehabilitation supports your loved one after a surgery as they continue their recovery at home. It offers assistance with personal care and daily activities.
Hospital Discharge Care
Recovery from an illness or medical emergency often continues long after being discharged from the hospital. Hospital discharge care provides assistance during this critical period to help support a safe and full recovery.
Chronic & Neuromuscular Disorder Care
Chronic and neuromuscular disorders can make it difficult or unsafe to remain at home alone. Home care offers an alternative to an assisted living facility so your loved one can maintain independence at home.
Disabled Adults Care
Home care helps adults living with a disability to continue normal daily activities and retain their independence at home with the best possible quality of life.
Dementia & Alzheimer's Care
If your loved one has Alzheimer's or dementia, home care helps keep them safe and comfortable in the familiar surroundings of home.
Services

Home care provides assistance with daily activities so your loved one can continue to enjoy independence at home. Whether you need part-time care, live-in care, or 24-hour care, we'll be there to support you.
Team

Cherished Companions executive team and staff provide exceptional support to our clients and caregivers. Our team and caregivers share the commitment and passion to provide only the best care for your loved one. Their diverse backgrounds and experiences give them unique perspectives and passionate commitment to quality care for every individual. They are also trained to work with a variety of different needs and circumstances so you receive the assistance you need with a heart of compassion. Learn more about Our Story.
"Cherished Companions has made this new phase in our lives much easier. They have given us the support we needed to remain at home."

Lois and Edna, retired couple
Locations We Serve
We provide award-winning home care services throughout northeast Ohio. Contact us to find out if we serve your location!
We service the following counties:
Summit County, Ohio
Portage County, Ohio
Learn more about some of the cities we service:
Guide to Home Care
We know that your loved one's heart is at home. Remaining independent may have become a little challenging, and that's where home care can help. In this guide, we are going to share with you the complete ins and outs of home care.
Ways to Pay For Home Care
We understand you may have questions about how to pay for home care services. This helpful guide covers the various financial options you have that can include long-term care insurance, reverse mortgages, home care loans, Medicaid and Medicare programs.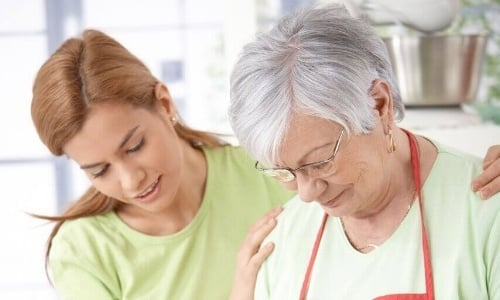 Guide to Becoming a Caregiver
Caregiving is a rewarding profession that provides assistance and support to aging adults, disabled persons or those in recovery who are in need of physical, practical, emotional and sometimes medical assistance. This guide can help you discover if caregiving is right for you.
As people age, there is a growing need for thoughtful and engaging activities, particularly for those who choose to remain in the comfort of their...
Did You Know?

The Cherished Companions Institute has been involved with studies on dementia to help develop tools to aid with the difficulties of Alzheimers.