Sharing our knowledge of home care.
Click any item below to read more.
Guide to Home Care
We know that your loved one's heart is at home. Remaining independent may have become a little challenging, and that's where home care can help. In this guide, we are going to share with you the complete ins and outs of home care.
Ways to Pay For Home Care
We understand you may have questions about how to pay for home care services. This helpful guide covers the various financial options you have that can include long-term care insurance, reverse mortgages, home care loans, Medicaid and Medicare programs.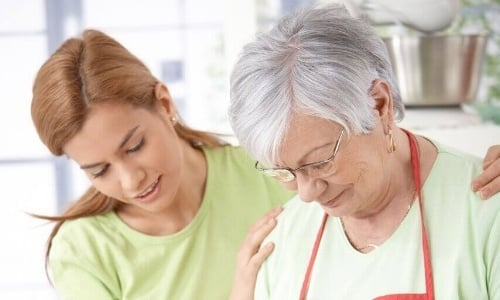 Guide to Becoming a Caregiver
Caregiving is a rewarding profession that provides assistance and support to aging adults, disabled persons or those in recovery who are in need of physical, practical, emotional and sometimes medical assistance. This guide can help you discover if caregiving is right for you.
Cherished Companions Brochure
Download the Cherished Companions Brochure.
How to Choose a Care Agency
Choosing a senior care agency for your aging parent or family member is one of the most important decisions you can make for his or her long term health, happiness, and safety. That is why we have developed this infographic as a tool for you to reference during this important time.
Your Guide to Home Care Assessments
How to Stay Connected With Your Home Care Provider
You've got questions. We've got answers.
What kind of home care services do you provide?
Cherished Companions provides a variety of services that can range from running errands, grocery shopping, personal care, homemaking, transportation and even assistance from licensed care professionals.
Depending on what exactly your loved one's needs are, home care and caregiving services are available 24-hours a day or part-time. Some of the services available to you include:
Personal care:
Help with bathing, washing hair, toileting assistance, incontinence care and getting dressed
Homemaking:
Help with cooking and clean-up, errands, transportation, light housekeeping, laundry and changing linens
Companionship:
Assistance with attending religious services, reading, playing games and cards, art projects, and other hobbies
Personal Assistance:
Medicine reminders, transportation to and from medical appointments, ambulation and mobility assistance
What is your hiring process for caregivers?
We believe strongly in hiring only those who believe caregiving is a calling, not a job. We hold a series of interviews, background checks, and meetings to assess whether or not a candidate are the perfect fit for our agency. The employee screening process starts with the completion of an application that, if approved, is followed by several in-depth interviews that selects the best caregivers with a heart for care. Additionally, a fingerprint background check through the state of Ohio is run and reference checks are completed to screen our candidates.
Can Cherished Companions help with medications?
Our caregivers do not administer medications, but are able to help with reminders. Medications reminders are one of the most important services we provide to ensure your loved one continues their independence and remain healthy. We can also report any side effects and problems your loved one might be experiencing due to their medication.
Can I choose my caregiver? How do I best choose the services I need?
We work closely with our families to create a personalized plan of care and match a caregiver that best fits you or your loved one's needs.
We seek to match the personalities and interests of our staff and our clients, in order to provide the most harmonious, compassionate care possible. Upon request, we can arrange for interviews to personally select a caregiver. In the rare occurrence when it is needed, we try to accommodate any requests for a change in caregivers, as allowed by law.
Additionally, we offer a free assessment to determine the needs in the home.
We want to learn more about Cherished Companions and how they can help our family. What's the next step?
Give us a little more information about you and we will contact you within 24 hours to schedule your free home care assessment.
Where do you provide services?
We offer care where care is needed. Our services are primarily in the areas of:
Northeast Ohio
Cuyahoga County
Geauga County
Lake County
Summit County
Portage County
Ashtabula County
Outside of these areas? Contact us today to find out if we can provide services in your area.
Are your caregivers insured and bonded?
Absolutely! We are licensed, bonded, and insured. All of our caregivers are Cherished Companion Employees.
We thrive on doing our very best to cover all the bases in order to give you and your family peace of mind.
Will my family member always receive care from the same caregiver?
We hope to create a long-lasting caregiving relationship with your loved one. We understand the importance of trust and comfort between a client and their caregiver.
There are occasions where one of our clients will receive care from a team of caregivers. This can sometimes happen for clients who need 24 hour care or many hours throughout the week.
What are the costs of your home care services?
The costs of home care vary based on individual needs. Once we create your personalized plan, we can better determine the costs. The primary factor that plays into the cost is how many hours are needed throughout the week. Some families may need 24 hour care, while others may need a few hours of assistance to relieve the primary caregiver (often times a spouse, family member or family friend). We are committed to working with families to ensure they are able to afford this important service.
Contact our office today for a free home care assessment to identify home care needs and costs. This is the first step to providing you or your loved one with their continued independence.
Institute for Professional Care Education
Caregiver Schedule Center
Login to the caregiver Schedule Center.
You've got questions. We've got answers.
I am interested in being a caregiver for Cherished Companions. How do I apply?
You can apply on our website and we will contact you promptly.
Do you provide training for caregivers?
We utilize a nationally recognized program for training and can even help you gain certification.
Do you offer benefits to your caregivers?
We offer a complete benefit package including medical insurance and a 401k for qualifying employees.
Can I keep my STNA license current when working for Cherished Companions?
Yes, if you meet the standards.
Where are your clients located?
Cherished Companions serves clients throughout Northeast Ohio and so caregivers are generally able to work close to home.
Do you pay your caregivers well?
We pay at the top end of the scale for home care plus we offer a complete benefit package to those who qualify.